Evre. is a 100% natural, certified palm-free skincare range formulated for teens and tweens. The brand is about establishing self-care practices which help you improve your mental health. We donate 2% of all sales to Youthline.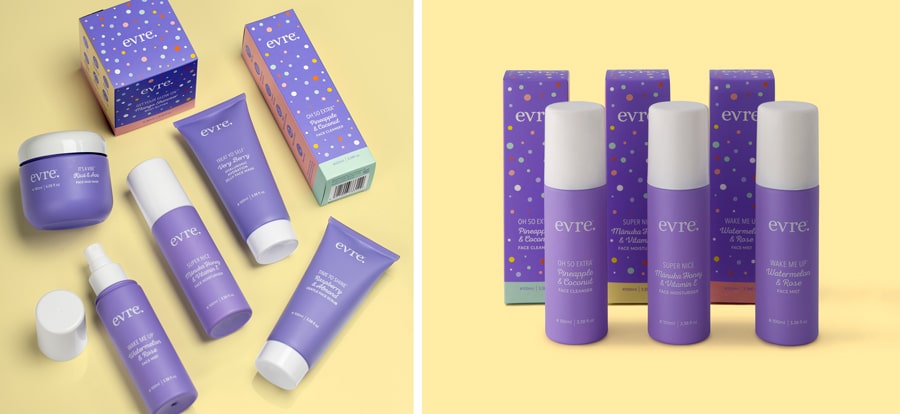 What needs or challenges did you face that led you to look to Shieling for a solution?
I wanted to work with a manufacturer which was experienced in creating natural formulas and could offer flexibility in batch sizes, product formats and applications as we grow.
Can you describe your selection process, and what was important to you when choosing a partner for contract manufacturing?
First and foremost, I wanted to work with a partner that shared my values and understood my vision for the brand. They needed to have the best formulators and be across all the latest innovation. Strong relationships with other suppliers such as ingredients and packaging was important too as it was crucial that we worked as a team to bring a high-quality product to market. I also wanted a manufacturing partner that met all export accreditation, had capacity for large orders, and could also accommodate small production runs when I first launched.
What made you choose our company over the competition?
Service orientation, flexibility and a team mentality. Shieling has an amazing culture and the people are great to work with – they are very responsive and make you feel part of their team. Nothing is ever a problem. They produce high-quality products for world-class brands which gave us confidence when approaching them to launch a new brand onto the market.
How were the process and the result?
The process was fantastic. It was great to feel supported by such an experienced and professional team. Evre. products are 100% palm-free, which is unusual in this category, and Shieling definitely rose to the challenge and developed a beautiful range of highly effective products for us.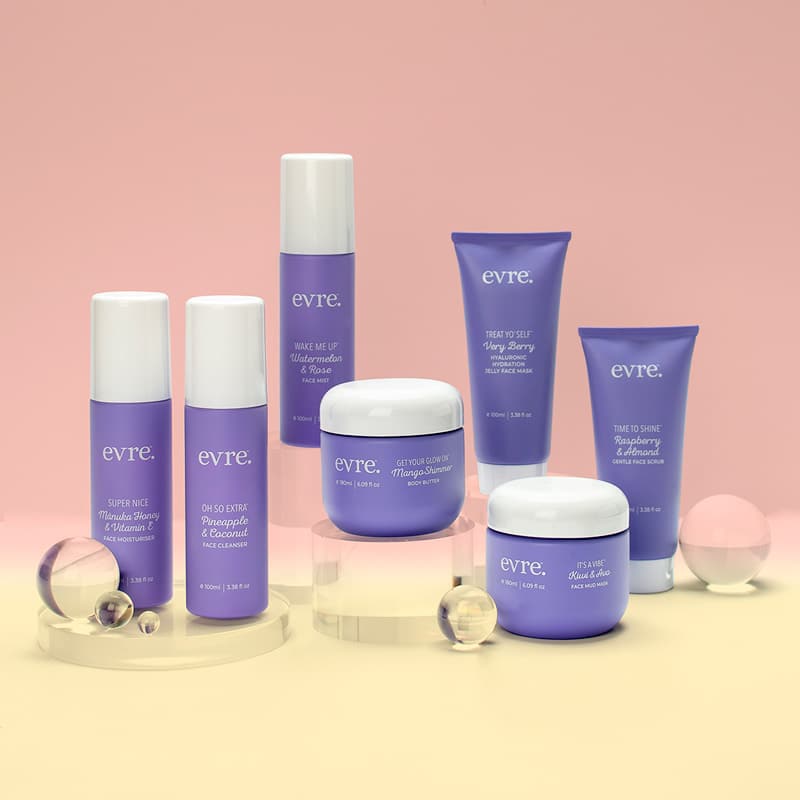 What would you tell others considering working with us?
Don't hesitate, we highly recommend you engage Shieling today!
---
Ready to take the next step for your skincare or cosmetic brand? Get in touch, and let's chat about how we can bring your dreams to life.