Like with any relationship, a successful skincare contract manufacturing partnership requires awesome communication between both parties. There also needs to be the right fit; a gelling with one another when it comes to values, understandings and aligning with your brand.
During your hunt to find the right contract manufacturer, you'll need to be able to tell them about your brand and your dreams. In return, they'll need to show you that they understand and how they can help you achieve your vision.
Yup, it can be both challenging and time-consuming finding and assessing potential partners. But your skincare or cosmetic product is worth it! Let's take a look at some tips on how to do that.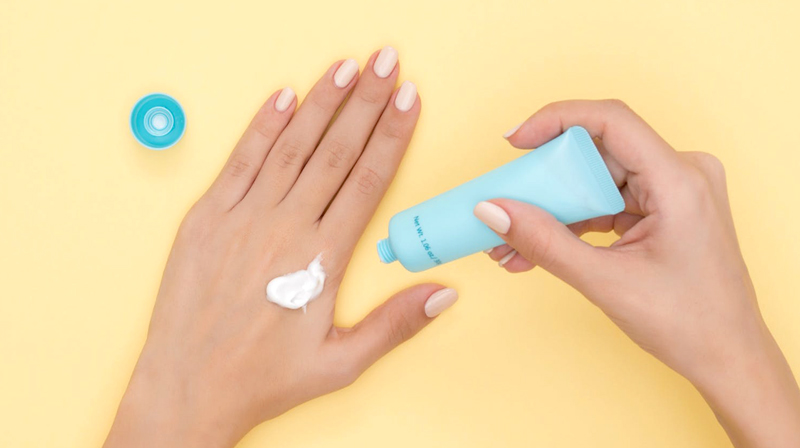 Tips for a Successful Contract Manufacturing Relationship
Once you've made the choice to outsource your skincare or cosmetic product to a contract manufacturer, you need to find one who is a great fit for what you need. Spend time researching online, looking for reviews and testimonials from others in your industry. Asking for recommendations is also highly effective, as is approaching the contact manufacturer themselves and asking to speak to some of their current clients. We can also suggest that you:
Start early in your process – a good contract manufacturing partner should be able to guide you in many steps of your product development. This includes sharing details for other potential partners that can support and advise you within the many areas involved in getting a finished product to market. For example, packaging options and choices, labeling, and fragrance selection.


Look for examples of collaboration potential – could they help outline your goals and the scope of the work required? Are they able to understand what the strengths of both parties are to bring products to fruition? Great collaboration is critical to understanding product requirements, timelines, key deliverables, and responsibilities.


Can they turn dreams into reality? – does it seem like they have the expertise you require in sourcing materials, formulating and manufacturing the range of products that you are looking to create? Do they manufacture only a small variety of beauty products, or do they offer a wide selection of creams, tanning lotions, body and skincare products, masques and toners?


Are they the right size business to work with you currently, and as you look to grow in the future? – do they have a current client base that has started where you are and achieved the kind of goals and success you are seeking to achieve? If they have proven success in working successfully with others, this is much more likely to be achieved with you. Do they have case studies and testimonials from current clients that they are happy to share with you?


Can they help you understand the costs that you will incur? – transparency is a valuable asset. Being able to clearly understand what costs will apply to the development, formulation, production and packaging of your product helps you develop successful sales, marketing & distribution strategies. This, in turn, results in a profitable business from which you can grow your brand.
Building a successful contract manufacturing partnership requires effort from both parties. The partner you choose to work with should add to your business, delivering the support and expertise you don't have already. We'd appreciate the opportunity to chat with you about your product dreams and visions. Take the first step towards developing a positive partnership with Shieling Laboratories and get in touch with us today.