Pure Mama is a 100% natural skincare range for expectant and new mothers. Focusing on high quality bespoke blends that only use the best-in-class ingredients, their plant-based formulations are expertly developed to support the body's natural growth and changes throughout pregnancy.
What needs or challenges did you face that led you to look to Shieling for a solution?
We needed the product formulation and development to be world-class.
We looked to Shieling to work alongside us with their team of experts to develop products that helped us develop unique formulations, ultimately helping women throughout their pregnancy.
We had a good understanding of skincare to start with but needed their team of experts to take us to the next level.
Can you describe your selection process, and what was important to you when choosing a partner for contract manufacturing?
I was actually recommended Shieling by someone who knew the industry better than I did at first. It gave me confidence that Shieling has the capabilities and expertise to develop the solutions I was after. I also realised after my first meeting that I was definitely in the right place.
Shieling works with many leading skincare and beauty brands that not only have a strong foothold in the New Zealand market, but are also well renowned on the world stage. This gave me the confidence that Pure Mama was working with world-class manufacturers.
What made you choose our company over the competition?
I knew Shieling was the best from the outset so didn't even look to the competition.
How were the process and the result?
From my first meeting with Shieling, their team has believed in our vision and continued to work alongside us as genuine partners.
They have consistently delivered exceptional products and have been relentless in providing solutions for us when our visions were/are ambitious.
Our products have been incredibly well received by the market and we are now in the phase of new product development which is incredibly exciting. Our customers have been crying out for new products and we cannot wait to share what is coming.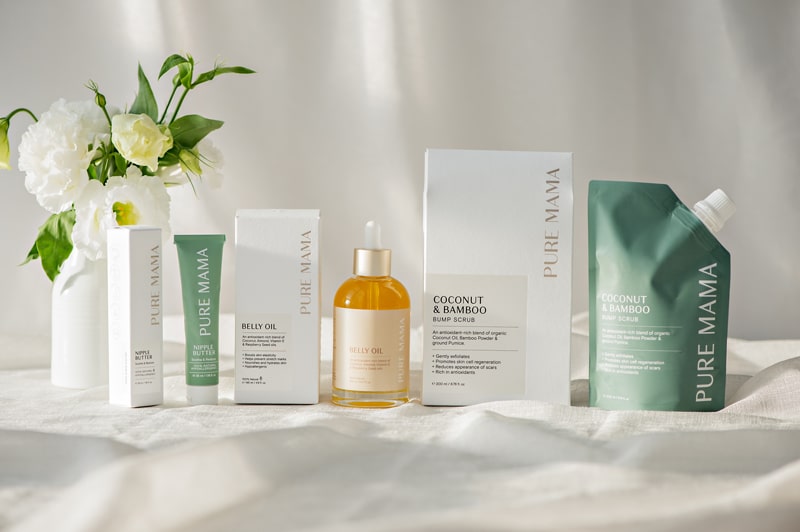 What would you tell others considering working with us?
Shieling is a great partner to work with. As a business owner, I would say that it is crucial to have your market proposition, product offering (in a broad sense), and target market nailed down. This will help the team at Shieling work with you to deliver on your vision and bring your brand and products to life.
---
Ready to take the next step for your skincare or cosmetic brand? Get in touch, and let's chat about how we can bring your dreams to life.