smith&burton is grounded in nature, supported through science, driven by innovation and inspired by the love of dogs.
Our goal is always to create the most luxurious, health, beauty and wellness grooming tools built on nature, performance, aesthetics, quality and absolute attention to detail.
As with human skin and beauty brands, we apply the same natural product credentials and healthy lifestyle choices for dogs, centred on a dogs' wellbeing.
Proudly crafted and made in New Zealand, to bring a new range of luxurious, truly distinctive products that are good for dogs and the planet.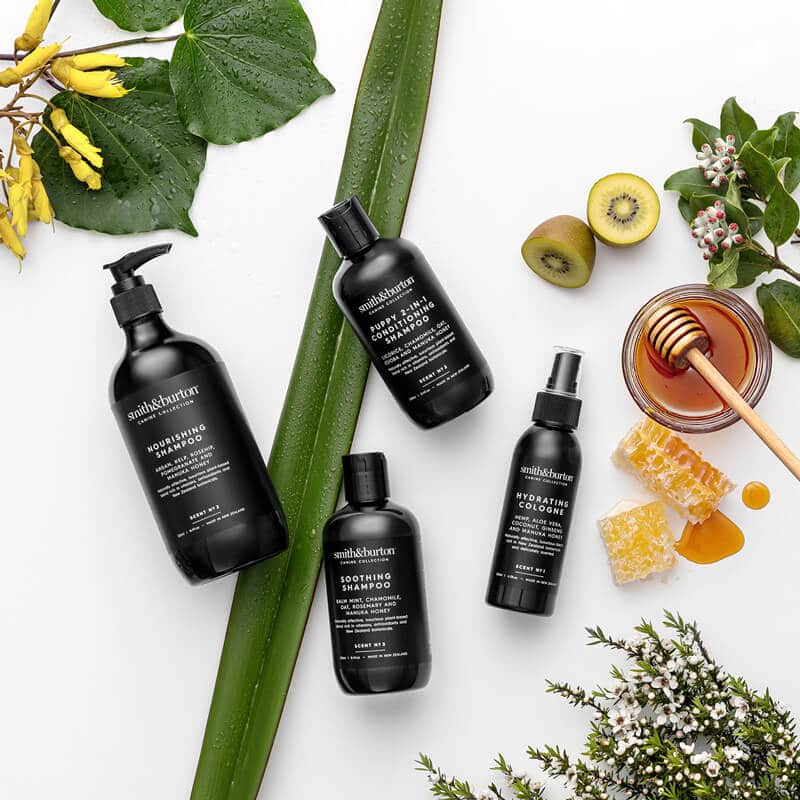 What needs or challenges did you face that led you to look to Shieling for a solution?
We needed a skincare manufacturer that had the credentials of working with successful, premium skincare brands yet would partner with not only a start-up, and challenges these face, but were willing to bring their expertise to the canine industry!
We needed a manufacturer that could produce unique, beautiful products, who understood the importance of nature and science, and in turn, how this applied to benefit canine skin and coats.
We needed a partner who would bring their knowledge and advice beyond the product development and production, and genuinely come on the journey to turn our dream into a reality.
Can you describe your selection process, and what was important to you when choosing a partner for contract manufacturing?
Shieling not only works with some of New Zealand's most successful beauty and skincare brands making them one of our first points of contact, they immediately supported and understood our dream, and what we wanted to create. This dedication and commitment to our brand never wavered.
We had four key factors that were important to us: product, process (end-to-end), people and price.
We needed a manufacturer that understood the hurdles of a start-up in regards to budgets, could juggle multiple R&D and provide outstanding, effective formulations. Have a smooth, clear, simple process, delivered in a timely, effective and efficient manner.  
Just as vital as the expertise in manufacturing was the importance of people, and who we would be working with.
We have high expectations of customer service, attention to detail as meticulous perfectionists, so we needed someone that could match our needs, were genuine, engaging and helpful.
We needed a manufacturing partner that would make it easy to work with, especially at times when we were outside the country. One who showed commitment to provide a long-term partnership.
What made you choose our company over the competition?
Shieling just got it from the very first meeting we had. They ticked all the boxes. They valued us and demonstrated exceptional willingness, understanding and commitment to our needs and our success.
Although we were small and just starting, they made us feel important and brought an unparalleled level of service, advice and guidance throughout the production process.
The on-going support beyond manufacturing shows they do care about our business success and are an invaluable partner.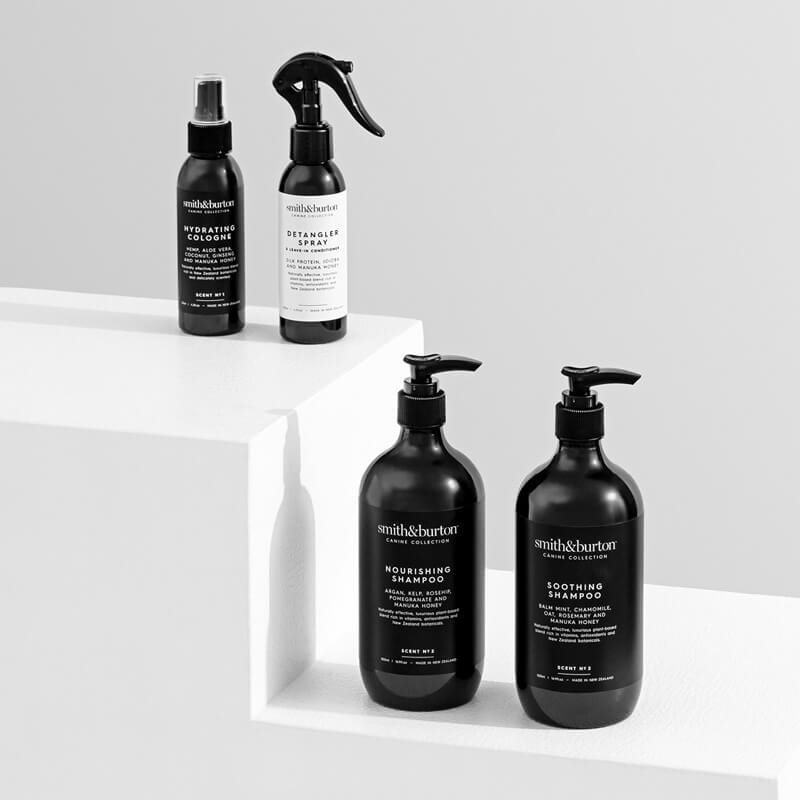 How were the process and the result?
Exceptional. The process was smooth, efficient and effective, with no unexpected costs. Shieling provided solutions and problem-solved throughout the process, supporting us beyond the manufacturing to deliver the very best in canine grooming products. What is more, they made it an enjoyable process along the way. 
We launched smith&burton with an SKU of 15 and six variants within 12 months, to bring a unique, truly distinctive health, beauty and wellness canine grooming collection to the market.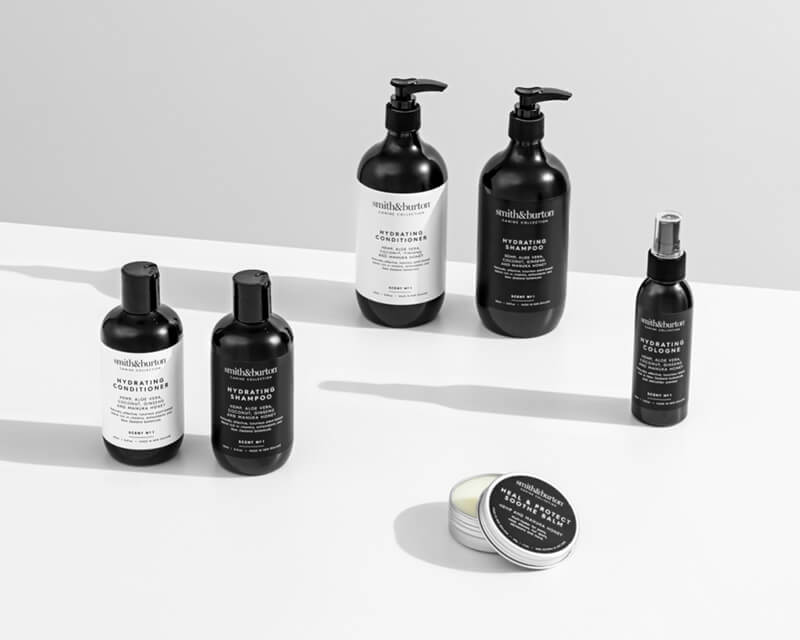 What would you tell others considering working with us?
Shieling really is best in class. They are an outstanding partner to work with, going above and beyond to help you succeed.
We wouldn't hesitate in recommending Shieling to anyone looking for a quality skincare and cosmetic contract manufacturer. 
Everyone at Shieling is down-to-earth, passionate, understanding and absolutely professional – a real pleasure to work with, they feel like an extension of our business, a genuine partner.
Ready to take the next step for your skincare or cosmetic brand? Get in touch, and let's chat about how we can bring your dreams to life.