Look Good Feel Better is focused on making a positive impact upon the men, women, and teens affected by cancer. It's something we're passionate about helping because as a family-owned and orientated business, giving back has always been part of what we like to do.

But like so many Kiwi businesses, we tend to just get on with it rather than tell anyone. But we think it's time to share the good work of the team at Look Good Feel Better with you all.
Who are Look Good Feel Better?
A worldwide cancer non-profit, Look Good Feel Better New Zealand, bring a unique level of support to patients from all walks of life, undergoing treatment for any type of cancer at any stage. It is their mission that:
everyone has the opportunity to attend a class
the focus within each class is on the individual
support is provided to help participants to look and feel more like their normal selves
opportunities to connect with others on a similar journey are given.
Look Good Feel Better's classes provide personal support for the changes that cancer treatment can bring.
With over 250 classes held over 36 regions, supporting at least 3000 patients each year is a busy time for the Look Good Feel Better team, and of course, they need product to provide the tools to patients for skincare.
The NZ beauty industry generously provides support, but there are times where additional product was required.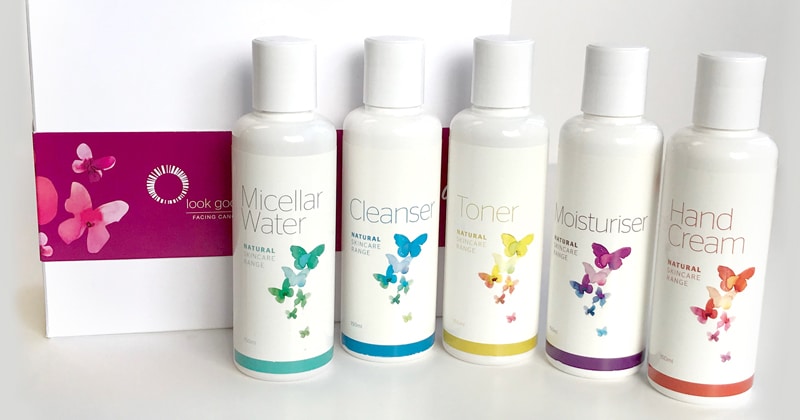 Shieling Laboratories helps Look Good Feel Better
A collaborative effort from multiple New Zealand businesses resulted in products to support Look Good Feel Better's "Feel Better Classes."
We helped to produce a beautiful range of products to support skincare for cancer patients; from bottles to packaging and of course appropriately formulated and manufactured product.
As with all clients we formulate for, the brief was critical to understand the requirements of this unique group of users. Formulated by our team, and tested by the Look Good, Feel Better team prior to use, resulted in a gentle yet effective range for cleansing, toning, and moisturising.
Our production team was especially proud to see this beautiful range being produced on our manufacturing and filling lines, and going to support patients nationwide.
It is our pleasure and privilege to support Look Good Feel Better, helping them continue their good work across New Zealand.